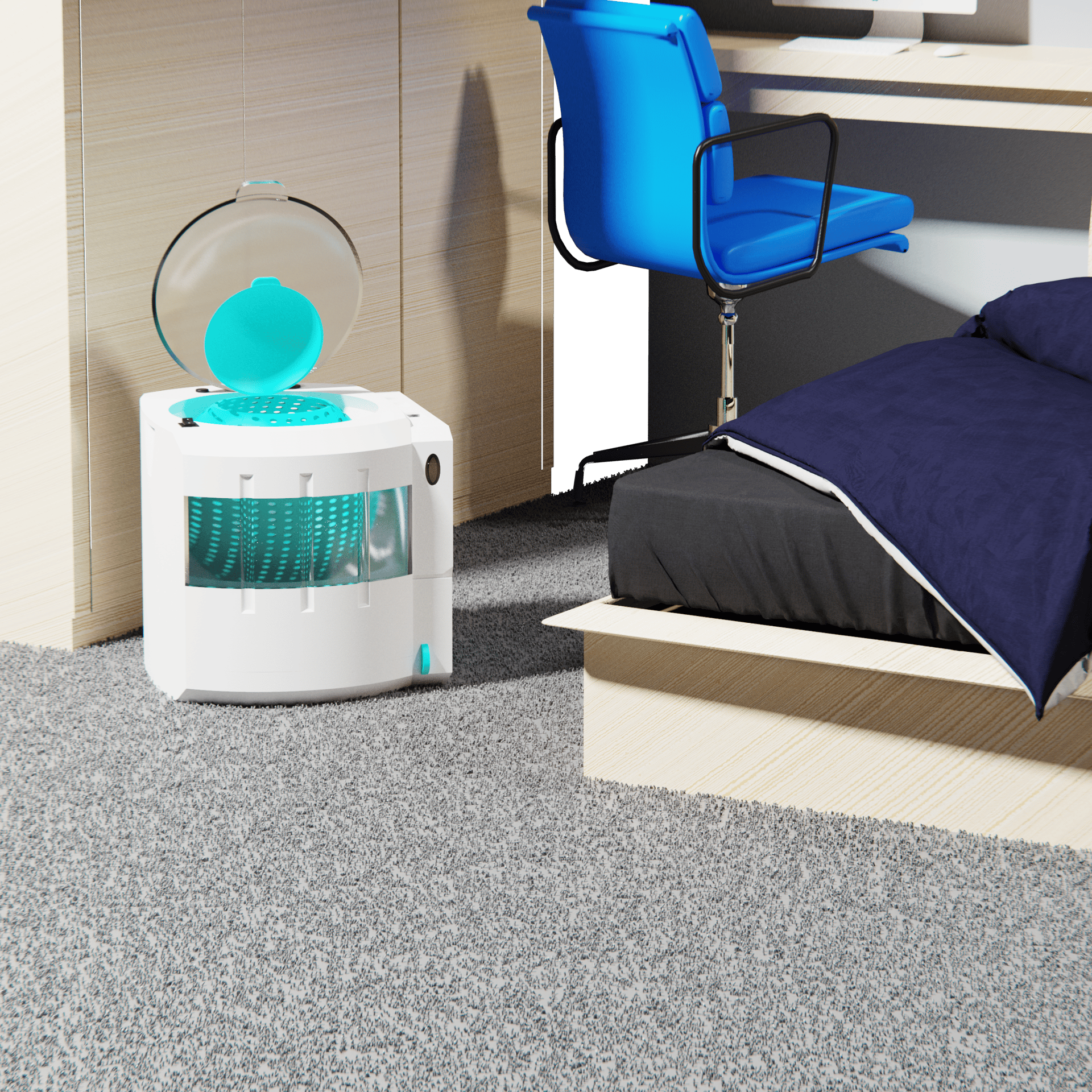 Portable Washing Machine for Students
We have designed a product which helps students wash their laundry using less water than a normal washing machine. Water is collected in the removable water tank, which can be placed on the shower floor like a mat. Once you have finished showering, you can reattach the tank to the base. The machine filters the water and uses it to wash your clothes.
Interested? Subscribe to find out more!
© Lava Products Limited, 2021
Subscribe to our newsletter
252-254 Blyth Road, Hayes, United Kingdom, UB3 1HA
© 2022 Lylo Products Limited. All rights reserved.