Little Lylo and Other Inspiring Inventions
Lylo is in The National Archives!
We're incredibly proud to be a part of the 'Spirit of Invention' exhibition at The National Archives, where visitors can experiment, explore and enjoy hands-on activities whilst learning how to be an inventor in the 21st century. The exhibition has been inspired by the incredible inventions found in the Board of Trade design registers. A few weeks ago, I visited the West London area and took the opportunity to visit The National Archives and see the exhibition in person.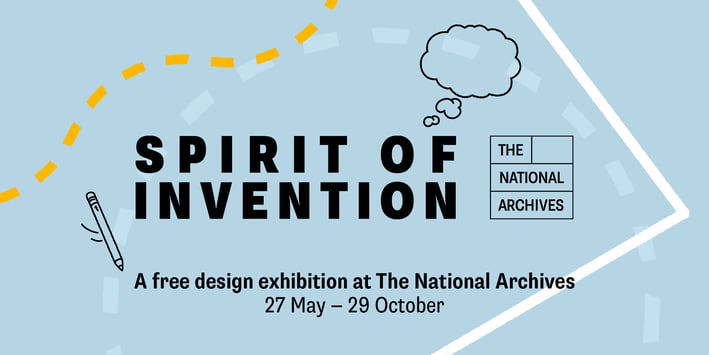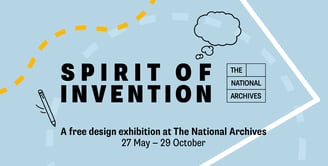 The National Archives resides in a beautiful purpose-built complex off the River Thames in the Kew area. The 'Spirit of Invention' exhibition is in the main building, just left of the reception area, and walking in, you're greeted by all the inventions spread across multiple zones. There are projections around the room showing videos from all the inventors, including one of Lylo's co-founders, Joanna, fielding questions from school students. Everyone can get involved in many activities around the room and make calls through a Victorian telephone system where you can speak and listen to more than one person.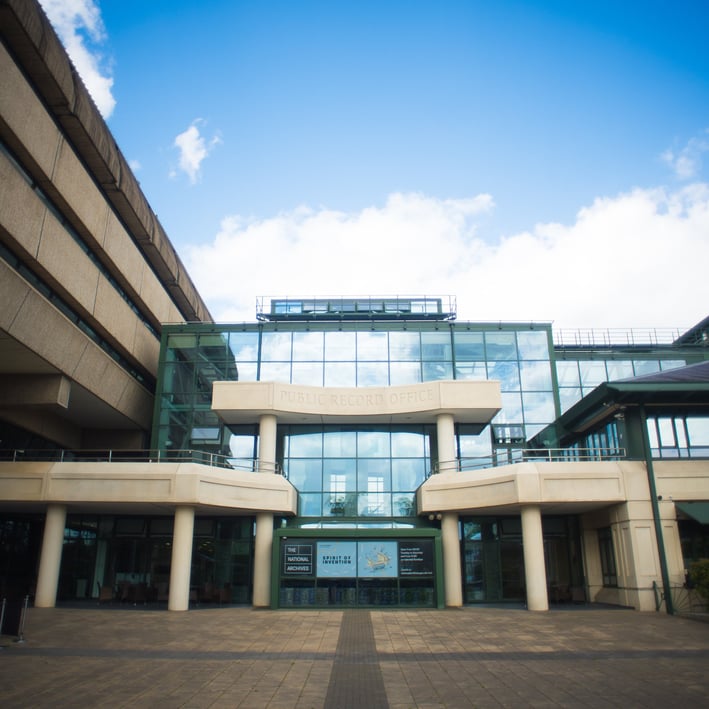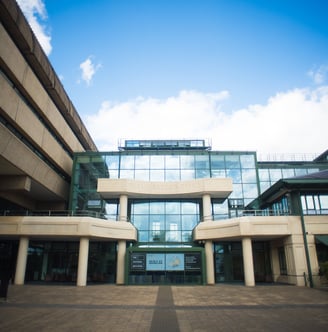 On display are Minihuman Trousers, invented by Ryan Mario Yasin, a sustainable garment intended to fit children for a long time - designed to fit a nine-month-old up to a four-year-old. The trousers are a striking green and orange, instantly grabbing your attention from afar, and are the result of over 50 construction methodology tests and over 1800 material tests. Ryan experimented with different folding techniques before settling on an auxetic structure - which grows in width when pulled along their length.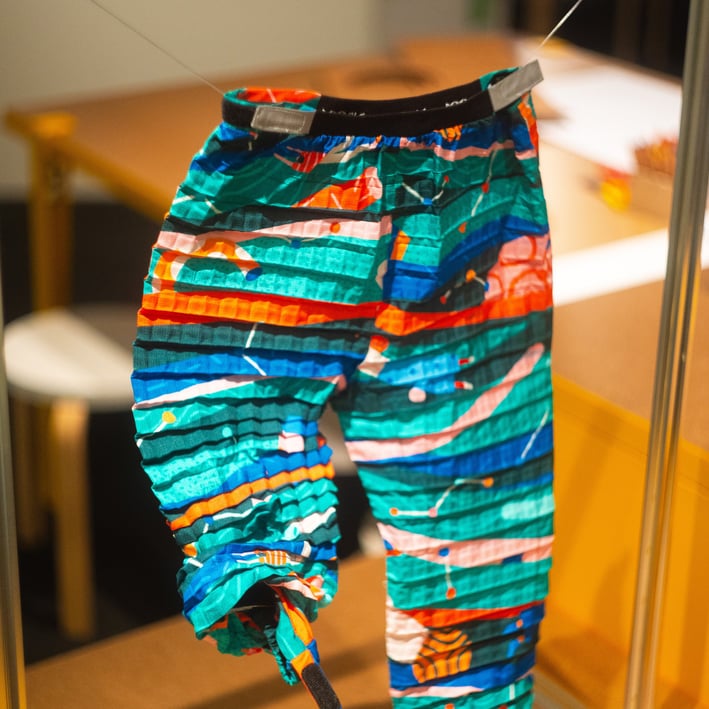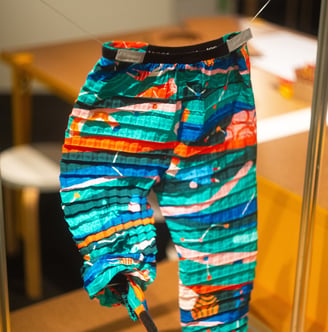 Anton Willis' folding kayak is also on display - designed for people in small apartments to store their equipment. The kayak is constructed from one large origami-style folded piece of corrugated plastic. It takes one to three minutes to build, weighs 17 pounds and requires no tools to assemble. After use, the kayak folds into a medium suitcase-sized box ready to be transported or stored. Lake Kayak is located next to Lylo's development board - and as a fellow water inventor, we hope Anton makes a massive splash in the industry.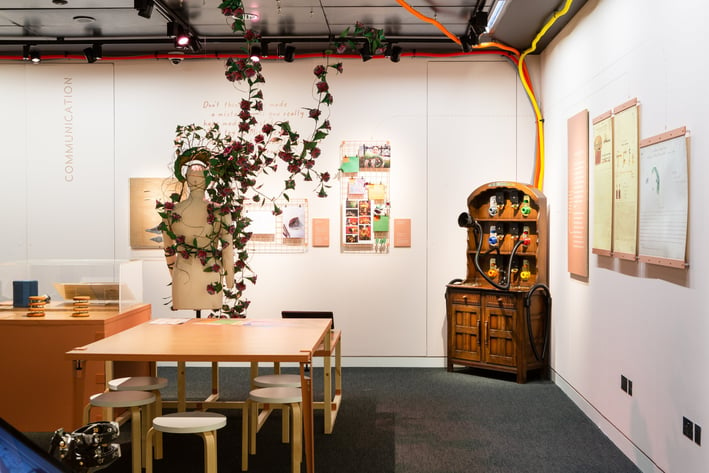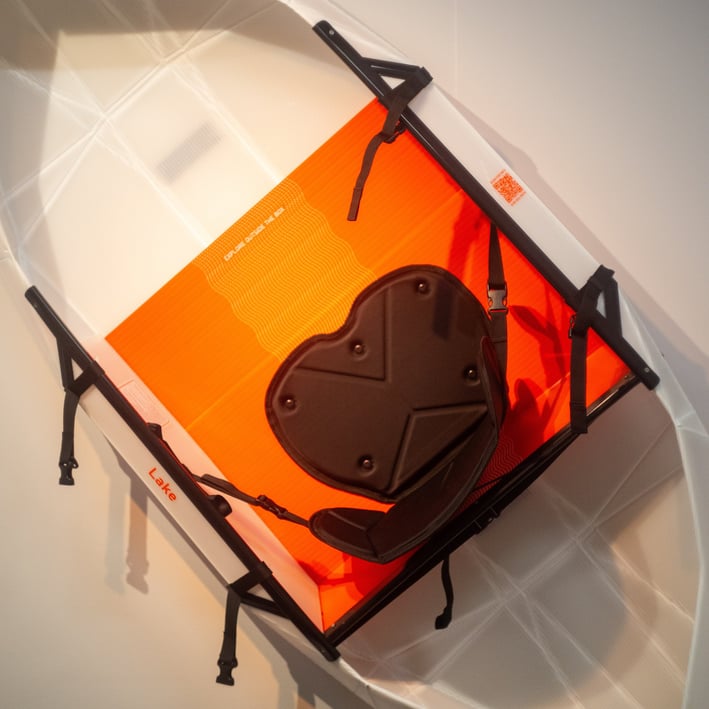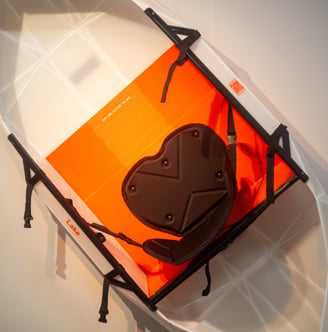 Perhaps the most exciting invention in the exhibition is Colin Furze's Hoverbike - and its accompanying broken propellor. Colin built the Hoverbike in his back garden - it has no seat, breaks or steering and is manoeuvred by shifting your weight in the direction you want to travel. During tests, Colin crashed the Hoverbike multiple times and broke 12 propellors before perfecting the design. Having seen the accompanying video dozens of times, it was an absolute pleasure to see this piece of YouTube history in person, let alone have an invention in the same exhibition.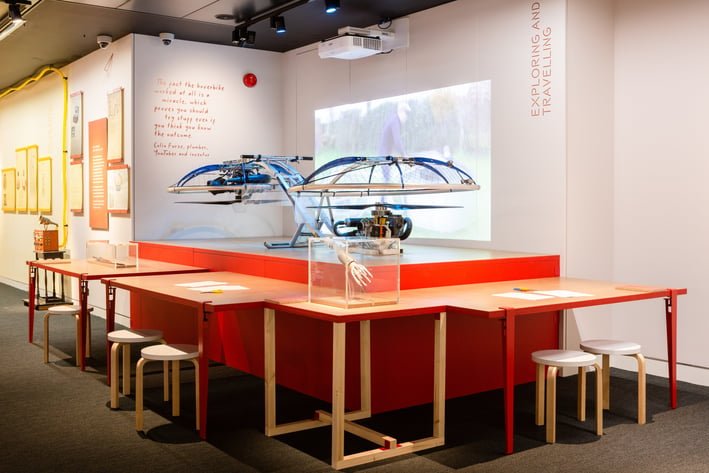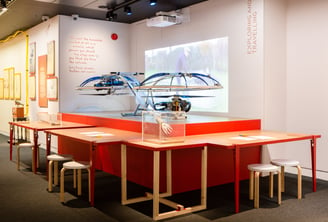 Directly in the centre of the room is Little Lylo, the small-scale model of our award-winning portable washing machine. We created Little Lylo, whilst a part of CRL's start-up accelerator programme, to quickly show what our product will look like to potential investors and curious minds. If you don't already know, Lylo was created to promote water efficiency by offering products that find new and innovative ways to reuse water. Our washing machine collects waste shower water in a portable 'tank/mat' that can be placed inside the shower tray while showering. The 'tank/mat' can be easily transferred and attached to our washing machine, which filters and reuses the water to wash clothes without additional heat.