Reducing water use and increasing energy efficiency are two significant global challenges in creating a more sustainable world. Tackling these two issues together is prevalent at the heart of Lylo's flagship circular economy product - a household aerating washing machine that reuses waste shower water. Our business vision is to create a commercially scalable version that meets sustainable and affordable small-space living demands.
Our product collects waste shower water in a portable 'tank/mat' that can be placed inside the shower tray while showering. The 'tank/mat' can be easily transferred and attached to our washing machine, which filters and reuses the water to wash clothes without using additional heat.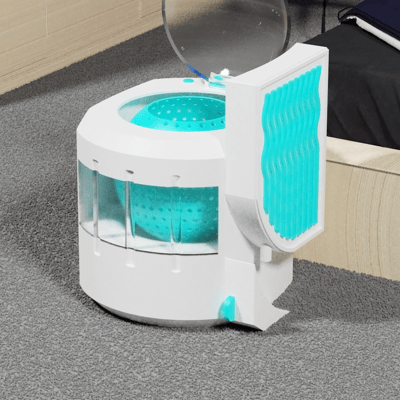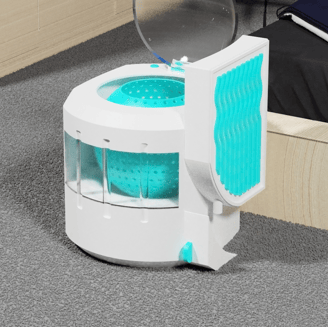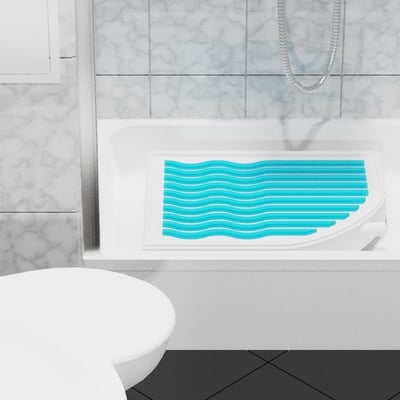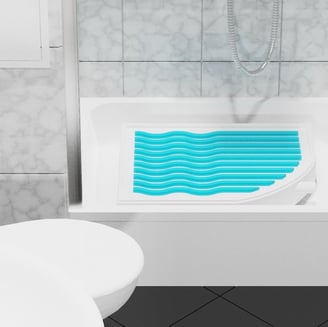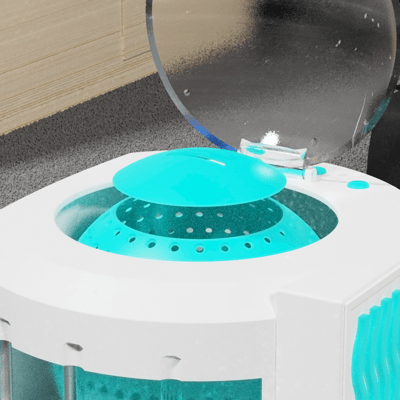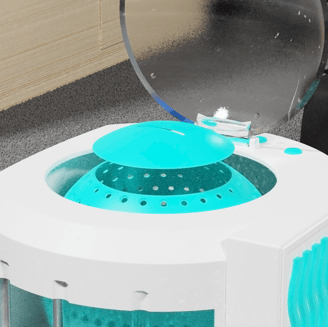 Accommodations
Our machine is capable of a quicker and more cost-effective wash cycle than a typical washing machine, perfect for one-person households and the PBSA market.
Off-grid living
Our machine has no requirement for a plumbing infrastructure, and its small size allows for maximum portability, making it perfect for campers and liveaboards.
Developing countries
Our machine uses considerably less water and energy than a typical washing machine, allowing limited resources to go further and reducing environmental impact.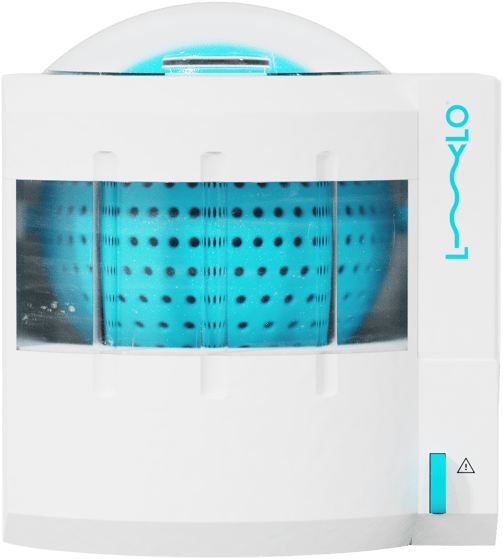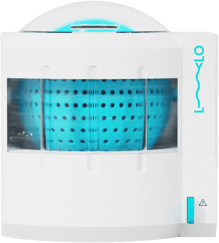 Is the water safe to use?
During the wash cycle, the water is pumped from the tank/mat into the drum and filtered. The filtration process reduces the number of sulphates to a 'drinking water' level, making it safe for laundry.
What's the drum capacity?
The drum can hold 3.5kg of laundry and complete a wash cycle in approximately 15 minutes.
How much water and electricity does it use?
The machine uses 0L of 'new' water and consumes only 0.48kWh of energy.