We Delivered a TED Talk!
A quick recap of our trip to Vienna.
In May this year, Lylo was invited to Vienna, Austria, to speak at TEDxDonauinsel, an event hub based around ideas and people with a purpose. We were asked to discuss the topic of water scarcity and the journey of the product we've been developing to combat it. Half of the world's population could be living in areas facing water scarcity by 2025, with England set to run out of water by 2050. Our idea to tackle an aspect of this global water crisis is to redevelop the home's second most water-demanding product: washing machines.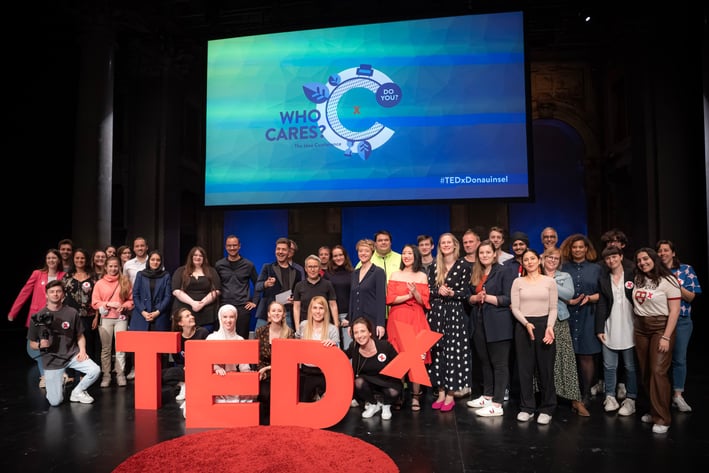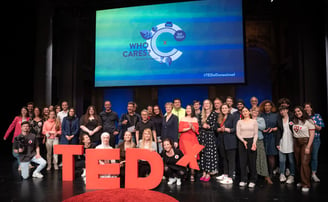 The opportunity to speak in Vienna presented itself whilst attending the 2021 Red Bull Basement global finals in Istanbul. Mathias Haas (a co-founder and curator of TEDxDonauinsel) approached us directly regarding the event titled 'Who Cares?', which focused on stories and innovations exploring how caring can help to shape our world into a better one. Given our project's success in the area of sustainability, he thought we'd be a great addition to an already inspirational line-up of speakers and acts.
Then began the month-long preparation to get ready for the big event. We quickly wrote our script with help from Timothy Cox (a TED speaker coach), and by the time the big day arrived, we'd created our presentation and were ready to go. Having given project pitches in the past, we felt confident that we'd be able to deliver a TED talk to a relatively high calibre – speaking on an important topic whilst keeping everyone engaged and entertained. However, the audience comprised over 300 visitors (a considerable amount more than we were used to), so we were definitely nervous.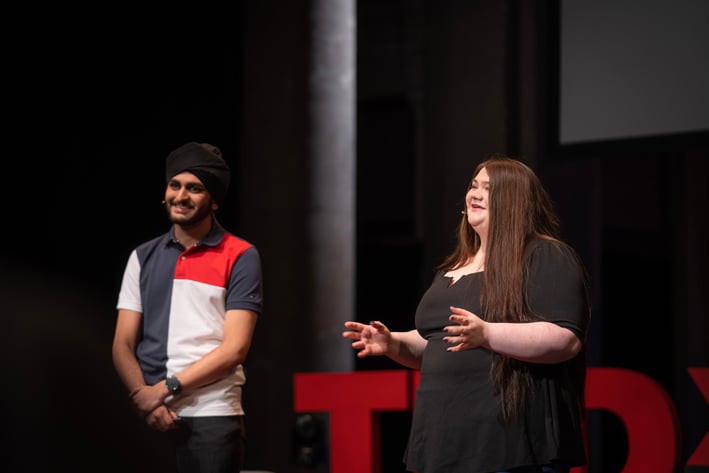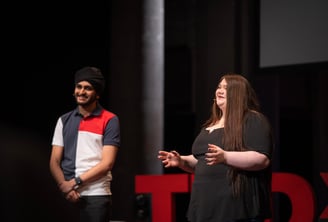 After the talk, we were able to speak to members of the audience who gave us an insight into their experiences – it was great to hear how we'd inspired other young innovators to make a difference. Overall, it was a big success – we delivered our talk without any mistakes and got our crucial message across: making everyone aware of the global water crisis. We also learned a lot from taking part, including how to present to larger audiences and make an impact on a particular topic. We will definitely remember the experience.
Next for Lylo Products is to continue working toward a minimum viable product by the end of 2023. We plan to begin manufacturing by 2024, so we're looking for investors, manufacturers and partners who are just as passionate about saving water as we are and want to help make our idea a reality.